Guidance. Experience. Compassion.
Southwest & Central Missouri's Premier Bankruptcy Firm
With offices in Springfield, Branson, and Lebanon, our team is prepared to help you face debt and other financial issues head-on and finding the right solution for you. Reach out to us today to discuss your case.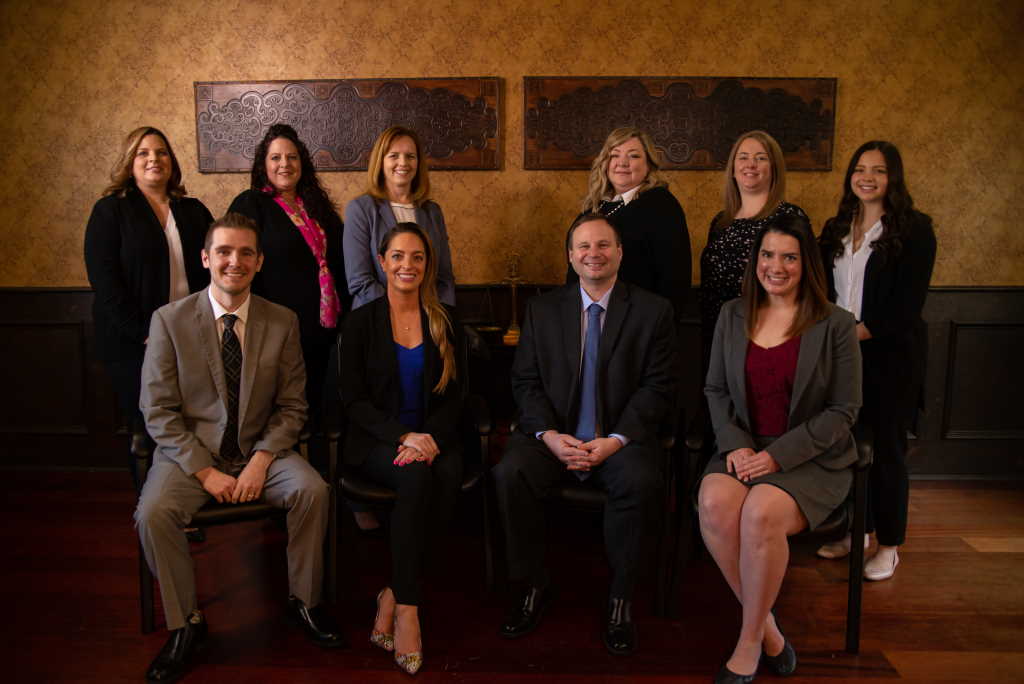 Springfield Bankruptcy Attorneys
Serving Clients Throughout Southwest and Central Missouri
At Licata Bankruptcy Firm PC, we are ready to help you overcome your debt. Our firm exclusively practices in bankruptcy, enabling us to focus our services and better serve our clients. When you come to us for help with debt relief, we work with you one-on-one to assess every facet of your situation and your financial goals. We will identify bankruptcy options that can serve your needs, walk you through the steps of filing, and discuss any potential challenges we anticipate.
We will save you time and money. Attempting to file for bankruptcy on your own can lead to costly, avoidable mistakes, especially as you attempt to fill out complex and confusing paperwork. Our Springfield bankruptcy lawyers can work with you to prepare the necessary documentation and get things right the first time.
---
No matter how dire your debt may seem, our legal team can help you fight for a fresh financial future through bankruptcy. Call (417) 213-5006 or contact us online to schedule a free initial consultation.
---

We Offer Free Bankruptcy Consultations
Bankruptcy is a difficult thing to face, but the team at Licata Bankruptcy Firm can make it easier for you. Schedule a free, confidential consultation with us today to explore your options and make an informed decision about how to resolve your debt situation.
Contact Us Today
Bankruptcy Information & Updates
Video Center
Committed to Our Clients
What You Can Expect with Us
Experience

Because we are a multi-attorney firm, we have decades of experience in bankruptcy law between us. When you work with us, your case will be in very capable hands.

Focused Services

To ensure that you get the undivided attention you deserve, we are focused solely on bankruptcy services. This allows us to hone in on our skills and take on the more complicated cases that may involve litigation that other law firms may not take on.

Affordability

When you're facing financial trouble, we understand that the last thing you want to deal with is steep legal fees. Not only do we offer free consultations and payment plan options, but we also allow a deposit and payment after filing for Chapter 7 bankruptcy cases.

Personalized Attention

We take the time to sit down and meet with clients, both in-person and virtually, to plan out your unique solution and personally take care of documents and filing. Since we are a multi-attorney law firm, our attorney to client ratio allows for more personalized service.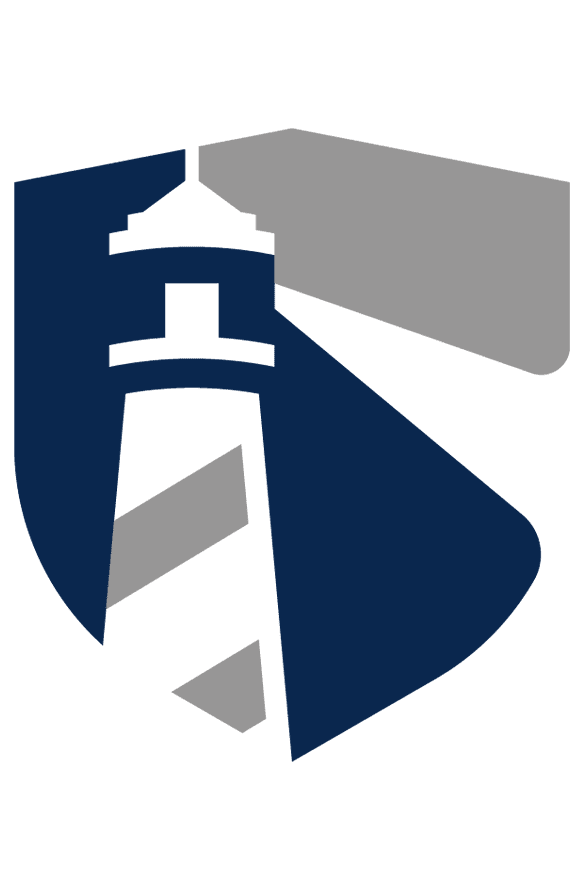 The 3 Steps of Bankruptcy
Every bankruptcy is different and specific to your individual circumstances. There are several universal elements to a bankruptcy filing.
First, you must formally file for bankruptcy with the appropriate local court. Our team can identify what type of bankruptcy you qualify for, what documents you will need, and where you should file them. As soon as you file, you will benefit from the automatic stay, a court order that prevents all collection actions. This means that bankruptcy can be used to stop collection lawsuits, repossession, foreclosure, and creditor harassment.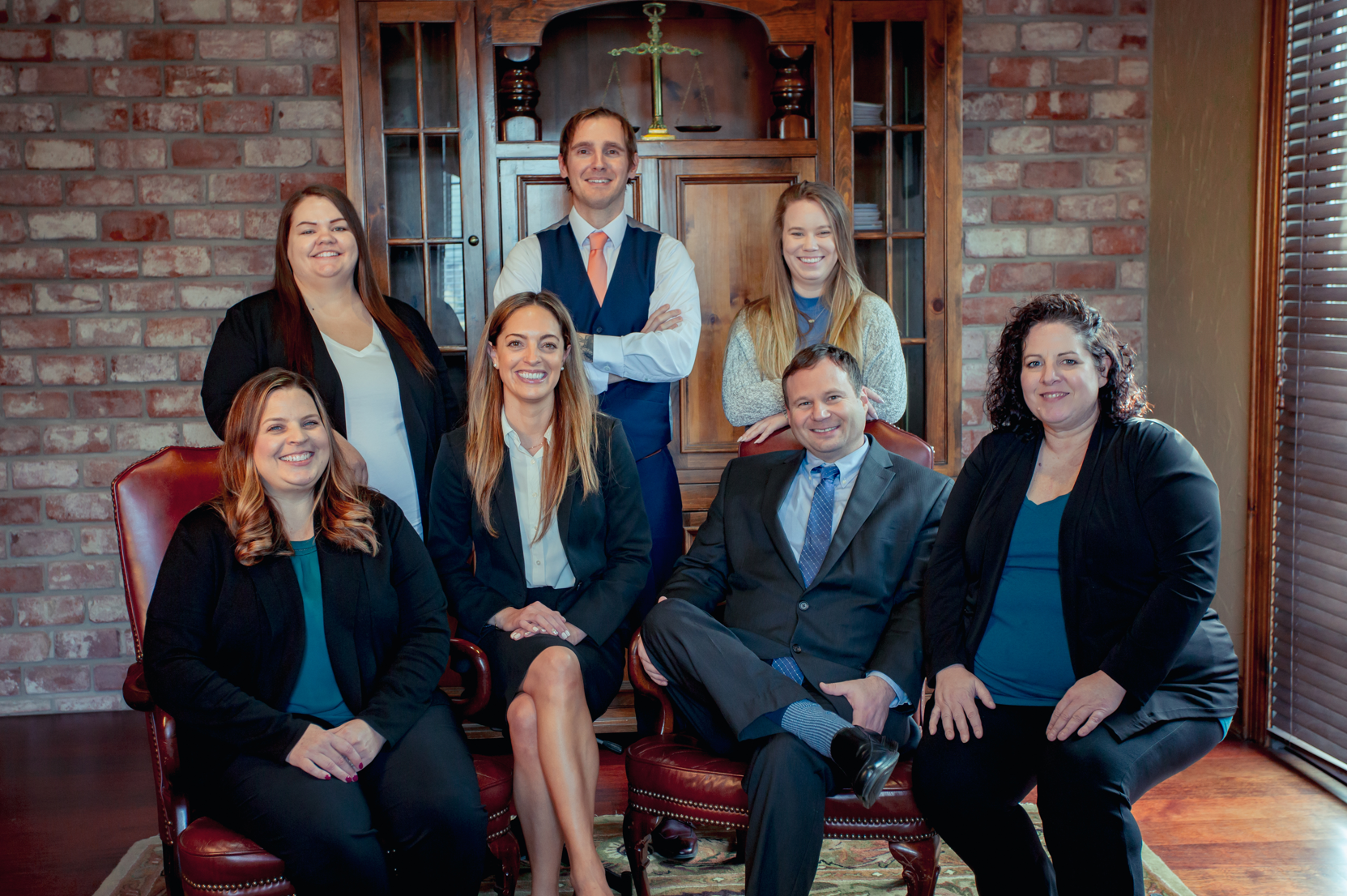 Second, you will complete the bankruptcy process with the proper advice from your attorney. The specifics of the process depend on the type of bankruptcy you file for. Chapter 7 bankruptcy involves discharging unsecured debt, while Chapter 11 bankruptcy and Chapter 13 bankruptcy focus on reorganization. Our lawyers will work with and advocate for you at each step of the way.
Third and finally, you will have the opportunity to discharge unsecured debts. This means you will generally be able to discharge credit card debt, medical bills, personal loans, and more. We will help strategize on how best to leverage dischargement and position yourself to address any obligations that cannot be generally discharged.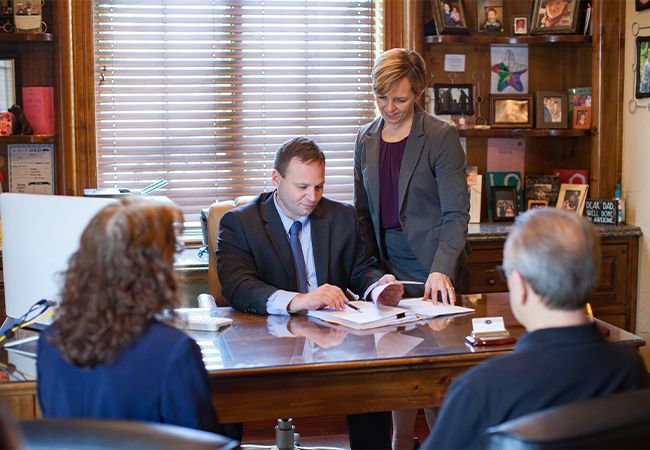 Every element of our firm is designed with our clients in mind. Because we are a multi-lawyer firm, we have many years of collective experience and can give each client the personalized attention that they deserve. Our exclusive focus in bankruptcy also allows us to take on the most difficult and complicated cases.
We offer same-day appointments and assist with emergency bankruptcy filings, helping clients prevent foreclosure, repossessions, and wage garnishments from taking effect. No matter how aggressive your creditors are, we will help avoid and mitigate the worst consequences of debt.
Our team gives our clients the respect that they deserve. We are compassionate to the stress inherent to living with debt and do everything possible to help you navigate the bankruptcy process as efficiently and painlessly as possible.
We were very impressed with this firm - Kurt F.

We would recommend him to anyone! - Tracy P.

This firm has done an exceptional job - Jackie F.

It was the first time I had felt comfortable in the office of a bankruptcy law firm - Tabby K.

The staff was incredibly helpful from beginning to end - Ashley J.